Interested in submitting an article to PaperTag? This is so exciting!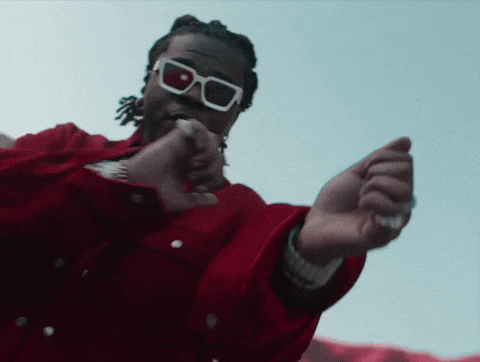 PaperTag aims not only to give underground artists a platform, but we're also passionate about providing journalists in the shadows a chance in the spotlight. If you're here, that means you're someone who sees the value in words, and you know the importance of providing platforms for everyone.
Whether you're writing a music review, a think piece, or even curating a playlist, PaperTag wants to hear it.
Are you ready for your moment? Before making your submission, please read the FAQ below on getting your work published.
FAQ:
Q: Who Can Submit an Article?
A: Everyone! We encourage anybody with an idea to pitch their idea. Whether this is your first published article or if you already have experience writing for outlets, we want everyone to take a chance at journalism and creative writing.
Q: What Can we write about?
You can write about music, reviews, playlists, interviews, and travel. Visit already published articles in those categories on our site to see examples. PaperTag does not write about the personal lives of artists (relationship issues/speculation, family, etc.) unless the topic is related to a legal matter within the music industry. If you believe you have a unique circumstance or if you want clarification, feel free to shoot us an email.
Q: What will exclude our submission from being published?
A: If the topic has already been published on our website or if we feel as though the article doesn't have an ultimate purpose, it will be rejected. However, PaperTag will give every submission feedback no matter what the decision is so that writers have a better understanding of the type of content they should submit next time.
Q: Will we be compensated?
A: PaperTag is a platform that gives the underground a voice, so we're underground too! We aren't able to compensate all of our writers. However, we do add all writers to our paid writing opportunities mailing list after they submit an article idea so that when we do come across writing opportunities that we can compensate writers for they're the first to know. (You will only be added to this list if you've submitted an article).
Ultimately, once articles are published, we do provide the writers' name and social media handles as well as create a page with all of that writers work on our website, our goal is to expose!
Q: Will my article/topic idea be stolen later if it is not accepted?
A: Absolutely not. Upon submission, PaperTag only asks for a pitch/sample of your article; we do not request the full article until after we approve articles to be published on our site. If we deny your piece, we will not turn around and use your idea to write about it ourselves.
Q: If our article is accepted, our we allowed to pitch the same article to other sites?
A: PaperTag does not allow writers to duplicate their published work on our platform on other platforms. The only place where PaperTag approved articles can be published again is on the authors' personal portfolio/blog.
Q: Will my article be featured on the front page?
A: All articles will be featured on the front page. Our page features the most recently published article and then cycles out over time.
Q: Will PaperTag promote my article?
A: Other than the feature page, PaperTag will make one post on all of our social media platforms. All other forms of promotion are up to the author. If we do decide to post more than once, we will ask the author permission before doing so.
Q: How do I submit my article idea?
A: The link to the application is at the bottom of this page. Before filling it out, please make sure your pitch is available in a google document form so that you can provide a link to it in your submission. We do not accept any file uploads at the time.
Any other questions? Feel free to email us at info@thepapertag.com with the subject line "Submission Questions".
It's time for your submission! Please keep the following in mind when filling out the form.
PLEASE make sure your pitch is in a google doc form. We are unable to accept any file uploads at the time. The application will ask for a link to your google doc form. If you do not want to make it public, please approve info@thepapertag.com to view the documents.
PaperTag does not discriminate based on gender/sexuality/color. We only ask for pronouns to speak appropriately to you via video meetings and emails.
Do not send follow up emails regarding your application unless you're providing additional writing samples. We receive submissions on the daily; our confirmation emails confirm that we've received your submission and will get in contact with you as soon as possible.
Please allow up to 5-7 business days for an update on your application. You may receive it sooner, but sometimes we get busy!
Remember, you're amazing, and your talent will never go unrecognized! We love you, and our main goal is to get your work published!
Have Fun!